Zubair Anwar
Head of Analytics, Consumer support Google, Massachusetts Institute of Technology
Keynote abstract
Lack of an analytical culture is often the final hurdle for organizations to fully maximize the potential of their data. Even an organization like Google with its famed data-driven culture cannot avoid this pitfall. We will walk through a few examples that demonstrate how complex analytics and tools are not necessarily better than simple and consumable analytics fortified by a culture where analytics is part of doing business rather than an add-on.
Brief profile
Zubair leads the global analytics team for consumer service operations at Google. His team manages analytics for 40+ products (including Gmail, Search, Maps, Chrome, Play, and Drive) for a range of consumer facing operations: help center, forums, social, and live support. Previously he worked on sales enablement tools and strategic analyses for Google's publishing partners. Before Google he was a consultant at McKinsey and Company advising leading high tech, healthcare, and industrial companies on issues of strategy, technology, operations, and organization. Zubair earned his PhD in Chemical Engineering at MIT.
Dr Imran Hayee
Professor, University of Minnesota Duluth
Keynote abstract

Title: Connected Vehicle Technology: What, Why and How?
This talk will focus on the role of dedicated short range communication (DSRC) which is commonly known as connected vehicle technology in future generation intelligent transportation systems. The emphasis will be on what is DSRC and why its a better choice than other competing wireless technologies to enable traffic safety and mobility applications. Also, the state of the art progress in development of this technology in the US and other parts of the world will be reviewed. Various hurdles in its widespread deployment will be discussed as well.
Brief profile
Dr. Imran Hayee is a professor of electrical engineering at the University of Minnesota Duluth. His current research interests are in the areas of communication systems and intelligent transportation systems. He completed his Ph. D. from the University of Southern California, Los Angeles in Dec 1998. After completing his Ph. D., he worked in industry for almost 6 years before joining the electrical engineering department of the University of Minnesota Duluth. Dr. Hayee holds 16 US patents and has published more than 60 research articles in peer reviewed journals and conferences.
Dr Muhammad Atif Tahir
Professor, FAST University, Karachi Campus
Keynote abstract

Title: Machine Learning Techniques for finding abnormalities in the Gastro-Intestinal Tract
An endoscopy is a procedure in which a doctor uses specialized instruments to view and operate on the internal organs and vessels of the body. This talk aims to discuss recent techniques of machine learning to predict the diseases and abnormalities in the Gastro-Intestinal Tract. It differs from other techniques in the medical domain because it does not use medical imaging like X-rays, CT scan etc but multimedia data from wireless imaging. Recent deep learning and computer vision techniques from the fields of multimedia content analysis will be discussed.
Brief profile
Dr Muhammad Atif Tahir received his PhD from School of Computer Science & Engineering at Queens University, Belfast, UK, MSc in Computer Engineering from King Fahd University, Dhahran, KSA, and BE in Computer Systems Engineering from NED University of Engg, and Tech., Karachi, Pakistan. He is also academic fellow of UK higher education. He is currently working as Professor in School of Computer Science, FAST University, Karachi Campus, Pakistan. Before joining FAST, he was working as Senior Lecturer at Northumbria University, United Kingdom.
Dr Tahir also worked as Research Officer at the Centre for Vision, Speech and Signal Processing (CVSSP), University of Surrey on research projects involving interactive semantic video/audio search with a large thesaurus of machine learned audio-visual concepts and face recognition on uncontrolled environment. He has developed novel machine learning methods for concept detection/visual learning/face recognition. One of my methods has achieved the best performance and ranked top in prestigious international software competitions on visual category recognition (TrecVid 2009/2010, Pascal VOC 2010/2008, ImageCLEF 2010). Recently, his method ranked in top three in Medical and Satellite Imagery tasks in MediaEval 2017. Dr Tahir also worked as Research Fellow in University of the West of England. His main research is in Machine Learning & Combinatorial Optimization Techniques with applications in image / video retrieval, cancer classification, surface inspection, bioinformatics, multi-label classification, and face recognition. He has authored and co-authored more than 60 publications in top quality journals including IEEE Transactions on Pattern Analysis and Machine Intelligence, Pattern Recognition, Journal of Machine Learning Research, IEEE Transactions on Multimedia.
Google Scholar: https://scholar.google.co.uk/citations?user=tBKYSE0AAAAJ
Dr Sibte Raza Abidi
Professor, Dalhousie University, Halifax
Brief profile
Syed Sibte Raza Abidi is Professor of Computer Science, Professor of Medicine and Director of Health Informatics at Dalhousie University, Halifax. He leads the NICHE (kNowledge Intensive Computing for Healthcare Enterprises) research group. Dr. Abidi conducts research in artificial intelligence, semantic web, data analytics and health informatics. His research focuses on investigating innovative knowledge- and data-driven intelligent techniques for context-sensitive decision support, ambient assisted living, knowledge management and information personalization. He has published over 200 peer-reviewed research papers, supervised over 75 graduate students, delivered over 100 invited talks and has secured research grants totalling $20 million from government organization and industry. He is an internationally recognized expert in the field of health informatics; his innovative digital health systems are in operation at various health institutions. He has extensive experience of international collaborative R&D projects that involve the design, development and evaluation of state-of-the-art digital systems. Dr. Abidi is the recipient of the Canadian Health Informatics Leadership Award, International Award for Innovation in Medical Informatics, Research Excellence Award and 5 best paper awards at international conferences. His passion is to develop innovative digital health solutions to provide lifetime healthcare to all.
Dr Tahir Khan
Post-Doctoral Fellow, University of Engineering and Technology, Peshawar
Keynote abstract

Title: Artificial immune systems and Applications
Artificial immune systems (AIS) are highly distributed systems based on the principles of the natural immune system. AIS provides robust and powerful information processing approach for solving complex real-world and computational problems in diverse applications including pattern recognition, robotics, structural health-monitoring, network security, multi-agent systems, data mining, optimization, scheduling, fault detection and isolation etc.
In contrast to conventional approaches which devise systematic step-by-step procedures, AIS approach provides efficient treatment of complex engineering problems and the capabilities of bio-inspired AIS systems go far beyond those of conventional technological means. One of the most striking characteristics of AIS systems is their robustness and high tolerance which underlies the principles of distribution, where small pieces by themselves are not "deadly" significant to the whole, but when these pieces are put together as an ensemble of individuals (or agents), very complex behaviors can emerge.
Brief profile
M. Tahir Khan received the Bachelor's degree in mechanical engineering from NWFP University of Engineering & Technology, Peshawar, Pakistan, Master's degree in Mechatronics from University of New South Wales, Sydney, Australia, and Ph.D degree from the University of British Columbia, Vancouver, BC, Canada, in 1997, 1999, and 2010, respectively. He was a Post-Doctoral Fellow with the Industrial Automation Laboratory at the University of British Columbia, Vancouver, BC, Canada for two years until January 2012. Currently, he is professor with the Department of Mechatronics Engineering at the University of Engineering and Technology, Peshawar, Pakistan. He is an associate editor of Control and Intelligent Systems Journal and guest editor for many special issues. His research interests include Robotics, and Intelligent Control Systems.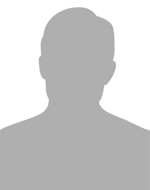 Dr. Adnan Noor Mian
Associate Professor and Chairperson, Department of Computer Science, Information Technology University (ITU), Lahore.
Keynote abstract

Internet of Things: Technologies, Applications and Challenges
Internet of things (IoT) aims to monitor and control different devices without human intervention. The IoT devices are expected to perform multiple operations like sensing, processing, actuating, and communicating with other devices. For each of these tasks multiple technologies exist. Each technology has its own pros and cons depending on the application scenarios. Though IoTs lead to new possibilities for networked devices but face issues such as low-power processing, lightweight communication, lossy links networks, and battery constraints.
In this talk, after exploring different IoT technologies I will talk about how these technologies can be used in exciting new ways for a particular IoT application scenario. Often IoT scenarios require low-power and low-data rate devices connected wirelessly through lossy links. For such cases different IoT architectures have been proposed. Each layer of such an architecture has a corresponding equivalent for a conventional network architecture but also have many differences. These differences result in specific research and technology challenges in building IoT based applications. In the end I will give a brief overview of the work we are doing in the IoT Lab in the Information Technology University, Lahore.
Brief profile
Dr. Adnan holds a PhD in Computer Engineering and a post doc from the Sapienza University of Rome, Rome, Italy. Broadly his research interests include wireless sensor and ad hoc networks, Internet of Things (IoT), mesh networks, V2X communication, distributed algorithms, mobile and distributed systems and cloud computing. He has published more than 25 papers in some of the best venues of his field of research. One of his paper on service discovery protocols is cited 174 times. As a research supervisor he is mentoring a number of MS and PhD students. In addition to research, he is assisting the research community by serving in a number of technical program committees of national and international conferences and reviewer of many international journals and government project funding agencies. He is also the founding chair of the Department of Computer Science, Information Technology University (ITU) and has taken a number of initiates in the department to promote research culture. He has taught variety of courses at graduate and undergraduate level at places like National University of Computer and Emerging Sciences (FAST-NU) Lahore, Sapienza University of Rome and Aitchison College, Lahore before joining ITU.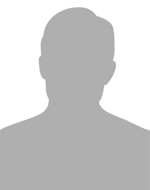 Dr. Waleed Ejaz
Assistant Professor, School of Applied Technology, Humber Institute of Technology, Toronto, Canada.
Keynote abstract

Sensor and Communication Technologies for the Internet of Things
The Internet of Things (IoT) is expected to provide sustainable, efficient, and smart solutions for transportation, governance, environment, quality of life, etc. IoT applications demand diverse and wide range of requirements in terms of latency, reliability, energy efficiency, spectrum efficiency, etc. Therefore, IoT systems must have the ability to deal with the challenging requirements of both users and applications. The talk will provide a comprehensive overview of different sensor and communication technologies for IoT applications. These applications include disaster management, smart homes, smart grid, and charging management for electric vehicles.The focus will be given to reconfigurable IoT systems and energy management for IoT. The most recent results will be analyzed to enhance performance of IoT systems in terms of increase system throughput, coverage, and energy efficiency. Finally, the talk will present future challenges, with special focus on the challenges to support large number of devices, integration of wide range of heterogeneous sensor networks and technologies, as well as integration of context information and user experience in the IoT system.
Brief profile
Waleed Ejaz (S'12, M'14, SM'16) is a Senior Research Fellow at the Department of Electrical and Computer Engineering, Ryerson University and Assistant Professor at the School of Applied Technology, Humber Institute of Technology, Toronto, Canada. Prior to this, he was a Post-doctoral fellow at Queen's University, Kingston, Canada. He received his Ph.D. degree in Information and Communication Engineering from Sejong University, Republic of Korea. He earned his M.Sc. and B.Sc. degrees in Computer Engineering from National University of Sciences & Technology, Islamabad, Pakistan and University of Engineering & Technology, Taxila, Pakistan, respectively. He has experience working with top engineering universities in Pakistan and Saudi Arabia as a Faculty Member. His current research interests include Internet of Things (IoT), energy harvesting, 5G cellular networks, and mobile cloud computing. He is currently serving as an Associate Editor of the IEEE Communications Magazine, IEEE Canadian Journal of Electrical and Computer Engineering, and the IEEE ACCESS. In addition, he is handling several special issues in prestigious journals. He also completed certificate courses on Teaching and Learning in Higher Education from the Chang School at Ryerson University.