Welcome to 5th International Conference on Information and Communication Technologies
14-15 December 2013, Karachi, Pakistan
Diamond Sponsor
ICICT 2013 is pleased to announce Inbox Business Technologies Pakistan as its diamond sponsor. Inbox has been responsible for IBA's efficient and robust IT infrastructure since June 2011. This venture unites both parties in their efforts to add value to education, technology and innovation.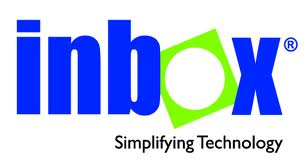 INBOX is an end-to-end IT solutions provider, with a focus on giving clients unparalleled operational efficiency, giving them the competitive edge required in the progressive market.
INBOX started as an entrepreneurial venture in 2001 and set out to redefine Pakistan's computing industry with the first local computer brand – the Inbox PC which now aims to provide organizations with complete automated and integrated systems and platforms for them to improve their operations and become more efficient. Their aim is to simplify technology to a level where it is practical and feasible. They base customer's recommendations on their needs with solutions that are scalable and compatible.
Inbox in the recent years had incredible success and now has moved one step ahead by globally expanding services like IT Infrastructure Enablement & Business Applications. Their extensive experience on project management with exceptional technological resources, state-of-the-art technical skills and ability to manage large enterprise projects have been some of the reasons for our early success in the foreign markets like Bangladesh, Sri Lanka, Maldives, Dubai and more.
Whether it is Business Applications, IT Infrastructure Enablement or Managed Services, Inbox Business Technologies is ready to guide you through every step of the way.
Visit http://www.inboxbiz.com/ for more information.