Keynote Speakers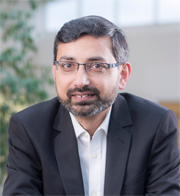 Dr. Muhammad Imran
University of Glasgow
Topic: How future networks will become proactive? - Machine learning to solve a pertinent engineering challenge.
The cellular network have long been configured and optimised reactively by identifying events and triggers and readjusting the operation of the cellular system. Our research is paving the way to make a step change by introducing proactive techniques to pre-emptively trigger actions that will make the networks more agile in adapting to changing demands of service and quality of experience. With the advent of ultra-dense deployment of networks, we need to use such mechanisms to schedule multi-level sleep modes of cells, mobility management as well as joint RAN-backhaul optimisation from efficiency perspective. As a use case, we will focus on the energy efficiency aspect covering the fundamental framework for the evaluation of energy efficiency and the state of the art as well as futuristic approaches to achieve energy efficiency.
Prof. Muhammad Ali Imran received his M.Sc. (Distinction) and Ph.D. degrees from Imperial College London, UK, in 2002 and 2007, respectively. He is a Professor of Communication Systems in University of Glasgow, Vice Dean of Glasgow College UESTC. He is an Affiliate Professor at the University of Oklahoma, USA and a visiting Professor at the 5G Innovation Centre at the University of Surrey, UK. He has been associate editor of IEEE Comms Letters, IET Communications and is currently serving as the associate editor of IEEE Transactions on Communications, IEEE Access and Sensors Journal.
He has led a number of multimillion-funded international research projects encompassing the areas of energy efficiency, fundamental performance limits, sensor networks and self-organising cellular networks. He also led the physical layer work area for 5G innovation centre and was the faculty lead for "Engineering for Health" programme at Surrey. He has a global collaborative research network spanning both academia and key industrial players in the field of wireless communications. He has supervised 40+ successful PhD graduates and published over 400 peer-reviewed research papers including more than 100 IEEE Journal papers. He has delivered a TEDx talk and has been interviewed by Scottish Television (STV) as well as the Herald newspaper in addition to many other media appearances.
He secured first rank in his B.Sc. and a distinction in his M.Sc. degree along with an award of excellence in recognition of his academic achievements conferred by the President of Pakistan. In addition to 8 Best Conference Paper Awards in international conferences, he has been awarded IEEE Comsoc's Fred Ellersick award 2014 and FEPS Learning and Teaching award 2014 and twice nominated for Tony Jean's Inspirational Teaching award. He is a shortlisted finalist for The Wharton-QS Stars Awards 2014, Reimagine Education Awards for innovative teaching and VC's learning and teaching award in the University of Surrey. He is a fellow of IET, a senior member of IEEE and a Senior Fellow of Higher Education Academy (SFHEA), UK.
Website: https://www.gla.ac.uk/schools/engineering/staff/muhammadimran/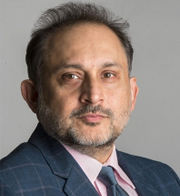 Dr. Murtaza Haider
Professor, Ted Rogers School of Management, Ryerson University Toronto
Topic: Smart City solutions for developing countries
Cities across the world have embraced big data and analytics to deliver better services to their constituents. Despite big data and analytics being a new concept, governments and industry have readily adopted such technologies and have created thousands of initiatives where the advances in information and computing technologies are being applied to generate innovative solutions. At the same time, the Internet of Things (IoT) is enabling devices and sensors to generate active and passive data, which if effectively archived and subsequently subjected to analytics, can open a new chapter in learning from individual's behaviour and performance of machines to optimize resources and increase productivity.
The applications of smart city solutions are readily found in developed countries. Often, smart city solutions are being applied to address traffic congestion. This includes dynamic traffic control systems where traffic signal timings and access to on- and exit- ramps are dynamically adjusted in response to the traffic demand captured either by dedicated sensors or inferred from signals generated by smartphones and Bluetooth enabled vehicles. Similarly, smart metering has already been applied to utility meters to determine real-time use and deploy dynamic pricing to optimize the use of scarce resources.
In New York City, microwave sensors, video cameras and EZPass readers monitor traffic flows and transmit information wirelessly to the Department of Transportation's Traffic Management Center. Engineers use this information to identify points of congestion and adjust signal timings. The 'Midtown in Motion Project' has improved travel times in a 110 square block section of Manhattan by 10 percent in its first year of operation.
Smart city solutions are equally relevant to developing countries. Given the rapid population growth, megacities of population greater than 5 million are, and in the future more likely to be, found in the developing country contexts. At the same time, resource constraints and cultural reluctance to adopt technological solutions may create additional barriers for the rapid deployment of smart solutions for better urban governance. In Pakistan's context, the sorry state of urban affairs and the inadequate quality of municipal services, such as transportation, waste management, water supply, and safety provide the necessary stimulus to identify and adopt inexpensive smart city solutions.
I will present case studies of smart city solutions from other jurisdictions and their relevance to urban governance and service delivery in Pakistan.
Murtaza Haider is a professor at the Ted Rogers School of Management, Ryerson University, in Toronto. Murtaza is also the Director of a consulting firm Regionomics Inc. During 2014-15, Professor Haider was a visiting research fellow at the Munk School of Global Affairs at the University of Toronto.
Professor Haider specializes in applying analytics and statistical models to find solutions for socio-economic challenges. His research interests include applied analytics, data science, forecasting housing market dynamics, transport/infrastructure/urban planning, and human development in Canada and South Asia.
Murtaza Haider is the author of Getting Started with Data Science: Making Sense of Data with Analytics (ISBN 9780133991024), which will be published by Pearson/IBM Press in 2015.
He is an avid blogger and writes weekly for Dawn newspaper and Huffington Post.
Murtaza Haider holds a Masters in transport engineering and planning and a Ph.D. in Urban Systems Analysis from the University of Toronto. He is also an adjunct professor of engineering at McGill University.
Website: https://www.ryerson.ca/tedrogersschool/bm/programs/real-estate-management/murtaza-haider/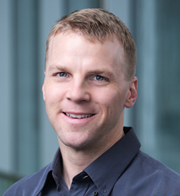 Dr. Gus Gutoski
Privacy R&D at ConsenSys
Topic: Whirlwind tour of decentralized finance and blockchain
Your tour begins with Bitcoin and Ethereum: how they work, what can be done with them, and what the future holds. Next, a visit to learn about open problems: alternatives to conventional proof-of-work consensus, scalability, data availability, stablecoins, oracles, privacy. Finally, you'll see fancy new cryptographic protocols based on zero-knowledge proofs: what they accomplish and speculation for the future.
Gus earned his PhD in quantum information at the University of Waterloo in Canada. During his academic studies he published original research on mathematical physics, computer science, and cryptography. He was a cryptographer at Isara Corporation in Waterloo where he published research and won patents on post-quantum cryptography. He is currently a cryptographer at ConsenSys AG where he researches zero-knowledge protocols and their use in decentralized computation environments such as Ethereum.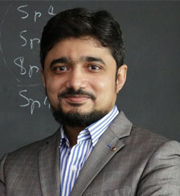 Dr. Agha Ali Raza
Information Technology University, Lahore, Pakistan
Topic: Speech over Simple Phones: The Internet of the Orals
The Internet is a gateway to information and connectivity for literate, affluent, and tech-enabled people. Unfortunately, with 4.4 billion offline individuals, more than half of the world remains deprived of this facility. Dubbed oral, such populations include people who are low-literate, low-income, tech naïve, visually impaired, linguistically and socially marginalized, geographically remote, and native speakers of unwritten languages. An attribute common to 73% of these people is that they have access to some kind of a mobile phone. Recent years have seen a growth in speech interfaces available over simple mobile phones as spoken dialog systems and Interactive Voice Response (IVR) systems to provide information and connectivity to such populations. However, speech over phones comes with challenges of its own including hurdles of user training, motivation, spread, large-scale content moderation and being inclusive towards marginalized populations. Another major challenge is that modern Speech and Natural Language Processing techniques mostly exclude languages of developing regions. My talk will focus on recent advances that employ entertainment to overcome these obstacles. These techniques employ entertainment as a viral conduit to spread development-related information to under-served populations. This enables speech-based telephone services to be used as vehicles for large-scale dissemination of development-related information, pulling information in the form of real-time surveys, performing randomized controlled trials and demographic studies, and measuring the knowledge impact of information campaigns at scale and in real-time. Such services are also being used to provide voice-based social connectivity to the target populations providing them with a voice and social identity, and to rapidly gather large spontaneous speech corpora for the local languages of developing regions. Such data enables the development of speech recognition, spoken-term detection, speaker ID, and noise classification systems (among others) for such languages.
Agha Ali Raza is an Assistant Professor in the Department of Computer Science at Information Technology University (ITU), Punjab and also the founding director of the Center for Speech and Language Technologies (CSaLT) at ITU. He is a Fulbright Scholar and received his Ph.D. from the Language Technologies Institute, School of Computer Science at Carnegie Mellon University, Pittsburgh, USA. His cumulative teaching experience as part of the Computer Science faculties at FAST-National University and ITU spans nine years. He teaches Computer Science courses at the graduate and undergraduate levels including Natural Language Processing, Speech Processing, Data Structures & Algorithms, Assembly Language Programming, and Computer Architecture. His research interests include Speech and Natural Language Processing, Speech-based Human-Computer Interfaces, and Information & Communication Technologies for Development (ICT4D). The aim of his research is to enable information access and social connectivity for under-connected and under-served populations (low-literate, low-income, tech naïve, visually impaired, oral cultures, linguistically and socially marginalized, and geographically remote communities) throughout the developing world. His work shows that speech-based entertainment services and social networks accessible over simple and feature mobile phones can be used as powerful motivators to induce self-training and viral spread among under-served populations. Such services can be used as vehicles for large-scale dissemination of development-related information, pulling information in the form of real-time surveys and for performing randomized controlled trials and demographic studies. These services provide target users with a voice and a digital social identity. Raza has authored 22 research papers published in peer-reviewed conferences. Over the last three years, the benefits of his research have directly impacted the lives of more than 300,000 people via various projects in Pakistan, India, and West Africa. His novel approach to mass-disseminate information about job-opportunities to low-literate telephone users in Pakistan received the 2013 best paper award at ACM CHI conference on Human Factors in Computing Systems. His research has been funded by Google Inc., UNICEF Innovations Fund, GIZ, NIH, the National Academies of Sciences, Engineering, Medicine, Keck Futures Initiative (NAKFI), and Higher Education Commission of Pakistan. He has been an Associate Chair for CHI 2019, was the short papers PC chair for ICTD 2017 and has been a PC member for ICTD, and ACM COMPASS (formerly ACM DEV) and a reviewer for CHI since 2015.
Website: http://aghaaliraza.com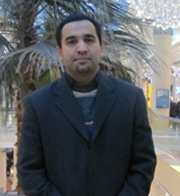 Dr. Haider Abbas
, IET Fellow
Director, National Cyber Security Auditing and Evaluation Lab (NCSAEL), MCS-NUST
Topic: Cyber Security Auditing and Evaluation: A Challenge for Every Organization
Haider Abbas is currently heading the National Cyber Security Auditing and Evaluation Lab (NCSAEL) at NUST. He is the Regional Editor for all submission from Iran and Pakistan for Neural Computing and Applications (ISI-Indexed, IF 4.6). His professional services include - but are not limited to - Journal Editorships, Industry Consultations, Workshops Chair, Technical Program Committee Member, Invited/Keynote Speaker and reviewer for several international journals and conferences. Dr. Abbas has received several research grants totaling 180+ Million for ICT related projects from various research funding authorities and has been working on scientific projects in US, EU, KSA and Pakistan. He has authored over 120 scientific research articles (with cumulative IF 200+, Citations: 2700+, H-Index: 26) in prestigious international journals and conferences. He is the principal advisor for several graduate and doctoral students at Florida Institute of Technology, United States, Manchester Metropolitan University, United Kingdom, National University of Sciences and Technology, Pakistan, King Saud University, KSA, and Al-Farabi Kazakh National University, Kazakhstan. In recognition of Dr. Abbas services to the international research community and excellence in professional standing, he has been awarded one of the youngest Fellows of The Institution of Engineering and Technology (IET) UK; a Fellow of The British Computer Society (BCS), UK and a Fellow of The Institute of Science and Technology, UK. He has also been elected to the grade of Senior Member of IEEE, USA.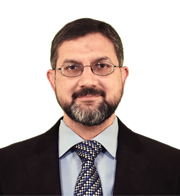 Dr. Adnan Noor Mian
Associate Professor at Information Technology University (ITU), Lahore, Pakistan
Topic: Improving IoT Cellular Networks using Machine Learning.
Dr. Adnan Noor Mian is an associate professor at Information Technology University (ITU), Lahore, Pakistan where he leads the Internet of Things (IoT) research lab. Presently he is a visiting researcher at the Department of Computer Science and Technology, University of the Cambridge, UK. He received his PhD in Computer Engineering from the Sapienza University of Rome, Italy in the field of distributed systems. His research interests include wireless sensor and ad hoc networks, Internet of Things (IoT), mesh networks, V2X communication, distributed algorithms, mobile and distributed systems, cloud and fog computing. He has published more than 35 papers in the leading venues of the field. He has also been serving in a number of technical program committees of international conferences and reviewer of many international journals. Recently he is selected as Senior Associate of International Centre of Theoretical Physics (ICTP), Trieste, Italy in the field of IoT. He is the first one, not only from Pakistan but also from other counties, to get this position in the field of IoT.
Dr. Adnan holds more than 20 years of teaching experience. He has taught a variety of courses at the graduate and undergraduate level at places like National University of Computer and Emerging Sciences (FAST-NU) Lahore, Sapienza University of Rome and Aitchison College, Lahore before joining ITU. In 2016 he was awarded the Frogh-e-Taleem Award (Promotion of Education Award) from Idara Frogh-e-Taleem (Institute for the Promotion of Education) by the government of Punjab, Pakistan as an acknowledgement to the services in education. He is also the founding chairperson of Department of Computer Science and Dean of Sciences in the Information Technology University, Lahore and has taken a number of initiatives to promote and establish research culture in the University, making it one of the leading CS research university of Pakistan. In 2017 as an acknowledgement to these services he was awarded by the Chief Minister of Punjab, Pakistan.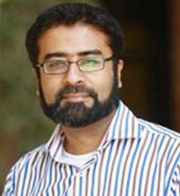 Dr. Momin Uppal
Associate Professor, Department of Electrical Engineering (LUMS)
Topic: Environmental sensing using WiFi signals
This talk will provide an overview of our recent work that utilizes ubiquitously present radio signals (such as WiFi) for novel sensing applications. For instance, in our recent Globebcom paper, we use commodity WiFi radios to detect concealed metallic objects on a person walking in an indoor environment. In particular, we utilize the channel state information available from Intel 5300 cards coupled with a deep convolution neural network to achieve a classification accuracy of approximately 86%. Another recent project uses an in-house WiFi-like PHY with USRP radios from National Instruments to detect risky driver behavior in an in-vehicle environment. Similarly, in another project we utilize SDRs with WiFi-like PHY to perform non-intrusive load monitoring of electrical load appliances. Time permitting, the talk will also discuss our recent work on using radio signals for soil moisture sensing in precision farming applications.
Momin Uppal is a tenured associate professor of electrical engineering at Lahore University of Management Sciences. He received his PhD and MS in Electrical Engineering from Texas A&M University in 2010 and 2006, respectively. Earlier, he received his BS in Electronic Engineering with highest distinction from GIK Institute of Engineering Sciences, Pakistan in 2002. At LUMS, he serves as the director of the Advanced Communications (AdCom) Lab and the Smart Data Systems and Applications (SDSA) Lab. He has published over 50 papers in leading IEEE Journals and Conferences, and has two US patents to his name. During his time at LUMS, he has secured research funding from national and international agencies including Ignite (formerly National ICT R&D Fund), Higher Education Commission of Pakistan, National Instruments, and United Kingdom's Grand Challenges Research Fund (GCRF). His research interests lie in prototyping of novel communication strategies using software defined radios (SDRs), non-orthogonal multiple access, machine learning for wireless communications, back-scatter communications, and environmental sensing using radio signals.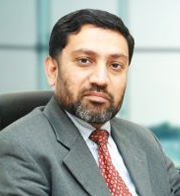 Dr. Amir Qayyum
Professor, Capital University of Science & Technology, Pakistan
Topic: 3GPP-IMS Compliant End-to-End Mobile IPTV Solution for 4G/LTE Networks
The demand for entertainment & multimedia services is on rapid increase with the increasing mobile broadband internet speed. The 3rd generation (UMTS/HSPA+) and 4th generation (LTE/EPC) mobile networks offer high bandwidth than ever before, therefore the communication service providers are striving for more and more value added services to fill their available data pipes and to increase their value added service offerings in order to increase their average revenue per user. These services also include the service of IPTV. The current IPTV implementations are non-IMS standardized and are not specifically defined, designed and implemented for next generation mobile wireless networks (3G/4G/IMS/SA/EPC). These implementations are proprietary, non-standardized and non-optimized for video delivery over mobile networks, rather these are specifically targeted for DSL based high bandwidth IP network. Thus, in order to meet the today's need, an architecture is proposed which is IMS based End-to-End IPTV Service Delivery Platform over Next Generation IMS/EPC Network Infrastructure, that have capability of IPTV creation, execution and deployment of service. Moreover, having capability of online charging, billing and registration of the client, this platform is not only compatible with today's Telco's infrastructure but will also easily become compliant with 5G networks in near future. This architecture also includes the run time transcoding of videos with adaptation capability by viewing the statistics of the users. It also includes the use of Session Initiation Protocol (SIP) and Session Description Protocol (SDP). The challenge in this architecture design is to deliver up-to mark Quality of Experience (QoE) to end users, by applying machine learning algorithms with real time monitoring system and having capability to predict the Quality of Experience at the client end as well as at the server end by enabling two-way communication between them. After prediction transcodes the video with bitrate most suitable for the current network condition.
Self motivated and ambitious, having both management and technical expertise with leadership skills to effectively lead a team; creative and visionary thought leader, numerous publications and co-author of an RFC in IETF (Internet Engineering Task Force) about mobile ad hoc networks; Fifteen years of teaching experience at Masters and Ph.D. level, including professional trainings, seminars and conferences in the area of networking; also supervising many MS and Ph.D students in their research; Ten years of administration and management experience as Dean Faculty of Engineering, Head of Electronic Engineering Department and Chairman of Computer Engineering department; plus more than eight years of experience as Project Director of many R&D projects, managing all activities including project planning, budget planning and management, HR management and development and other technical activities; Seven years of industry experience, including four years as technical team lead, in networks and data communications, protocol stack development and system design; Actively involved with IEEE Islamabad Section (since 2005); Chair IEEE Computer Society Islamabad Chapter (since June 2009), Secretary and Treasurer IEEE Islamabad Section (2011 – 2013); Chair Executive Council Internet Society (ISOC) Islamabad Chapter; Expertise in network routing protocols, IPv4 and IPv6, Wireless and Mobile networking, IEEE 802.11 and 802.16, QoS, VoIP, IPSec and Network Security; good understanding of project management, HR development with personal leadership, finance, industrial psychology, organizational leadership, professional ethics, etc.; Multi-cultural personality with understanding of many languages and having done extensive tourism all around the world.